Value is an overused word, but when you're spending hard-earned money, value is at the top of the list. Our definition of value includes both the monetary and the material worth of something. Stealth, being a volume leader, is ranked high for good reasons:
We deliver the most trailer you can get for the money.

Stealth Nomad
2023 Top Must See RVs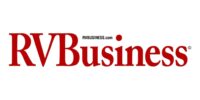 If you want to haul your Jeep – or even your pickup – in a toy hauler, the Stealth Trailers Nomad travel trailer toy haulers must be on your list. For a long time a value and volume leader in the cargo trailer market, Bristol, Ind.-based Stealth's entry into the toy hauler market does not disappoint. Offering features like double bunks, queen beds, front kitchens and dry baths, these well-built units boast super high payload capacities of up to 7,000 pounds. Available in lengths from 22 to 30 feet and VRWs of 9,900 to 14,000 pounds, MSRPs range from $45,00 to $60,000. -RVBusiness.com
Browse Our Parts Store
Do you need a part for one of our products? Check out our fully stocked parts store with the convenience of online ordering.